The 2015 Bank of America Shamrock Shuffle 8k was my first race. It was just under 5 miles on the Sunday before the Chi-town Half Marathon, so it fit in pretty well with the Nike+ Running Coach half marathon training schedule and was a good opportunity to go through the race experience at an easier distance before the half.
Swag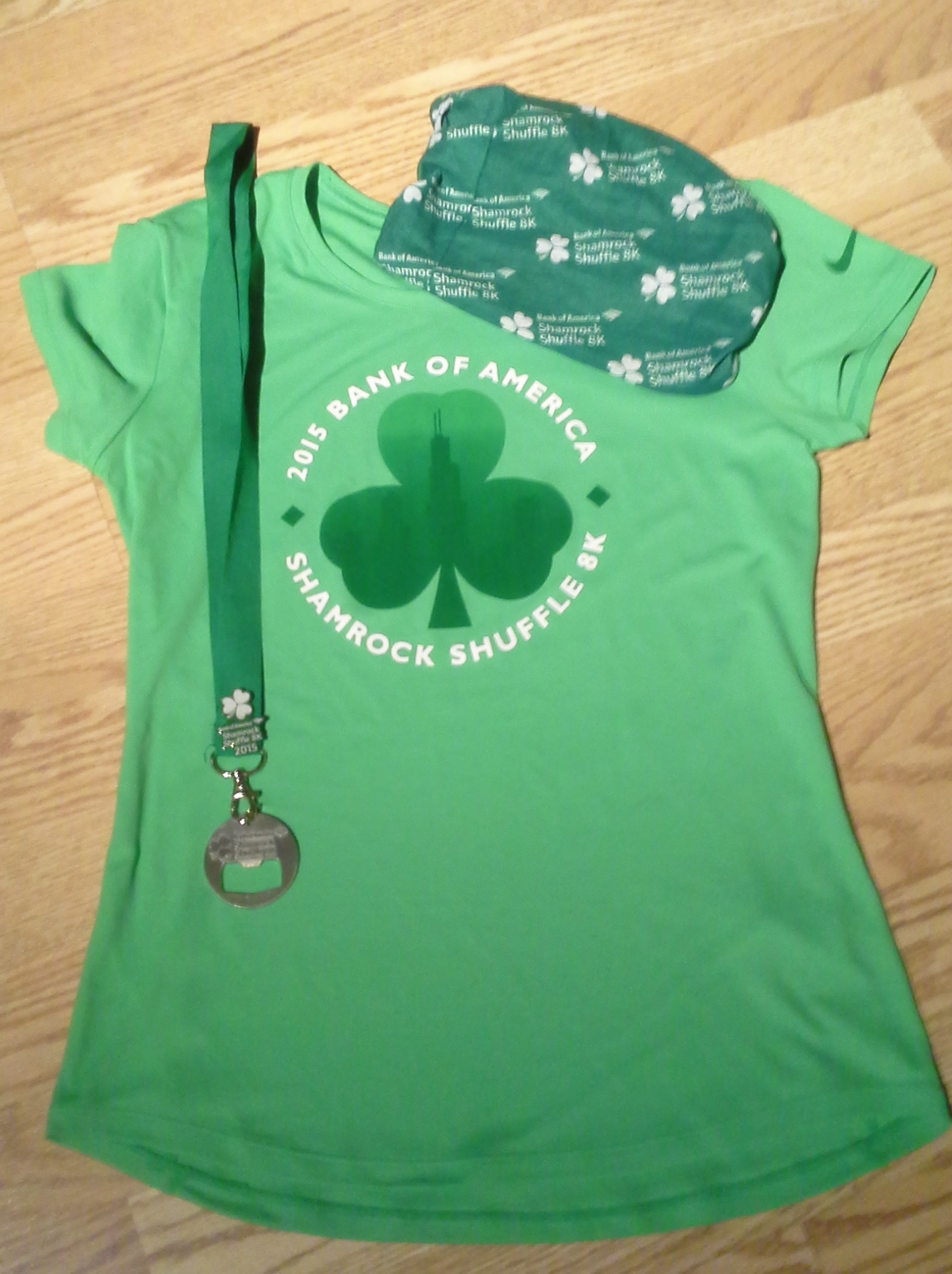 We picked up our race packets at the fitness expo Friday night before the race. The race registration cost was $50 (plus another $10 for parking at the McCormick expo). Gear included a Nike dri-fit green short sleeved shirt and a "gaiter" scarf thing (awesome). The expo also had free Michelob Ultra beers. We didn't stay too long, but I signed up for several more races (got some good discount codes/coupons) and grabbed some extra swag- highlights were Magnificent Mile sunglasses and a headband sweatband thing.
Race
This year there were 22,877 people who finished the race, 12,847 of whom were women (56%). Given the large number of entrants, the race was organized into two waves with a 45 minute separation in start time.
I had registered in the 11:30' pace corral (second wave) but decided to try and go for a 10:30' pace finish.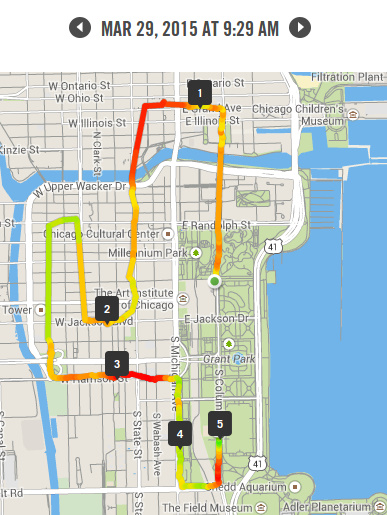 I finished with a 10:26' finish (10:34' ave) for a time of 52:29, right at my goal. This put me at
Overall: 13,605 of 22,877 (40.5%);
Gender: 6,176 of 12,847 (51.9%);
Age/gender group: 1,752 of 3,060 (42.7%);
5k split: 33:03 time (10:39' pace)
After party
The weather held for the race but started to turn pretty ugly (cold and rainy with a little bit of hail- got immediately sick with a cold afterwards), and so we didn't stay long at the post-race party. We did take advantage of our free Michelob Ultra beers and other snacks- Sun Chips, bananas, etc. Best of the snacks were definitely the Home Run Inn pizza slices.
In short
Really fun for a first race! Was great to run through the streets of Chicago. The medal is more of a bottle opener on a lanyard (doesn't even have the year on it so maybe they'll use them again next year), but I've already made good use of the shirt and gaiter. 8k seems like a great distance to race (for me)- would do it again but prefer a Saturday run to have a day to recover before the work week.
---