This was the first event that I've raced more than once, and I knew after last year's great race that I'd want to run it again.
Race
This year there were 1,270 people who finished the 10 mile, 655 of whom were women (52%). I love this small CARA race.
The course runs up and down the lakefront trail from Montrose avenue beach and over Cricket Hill.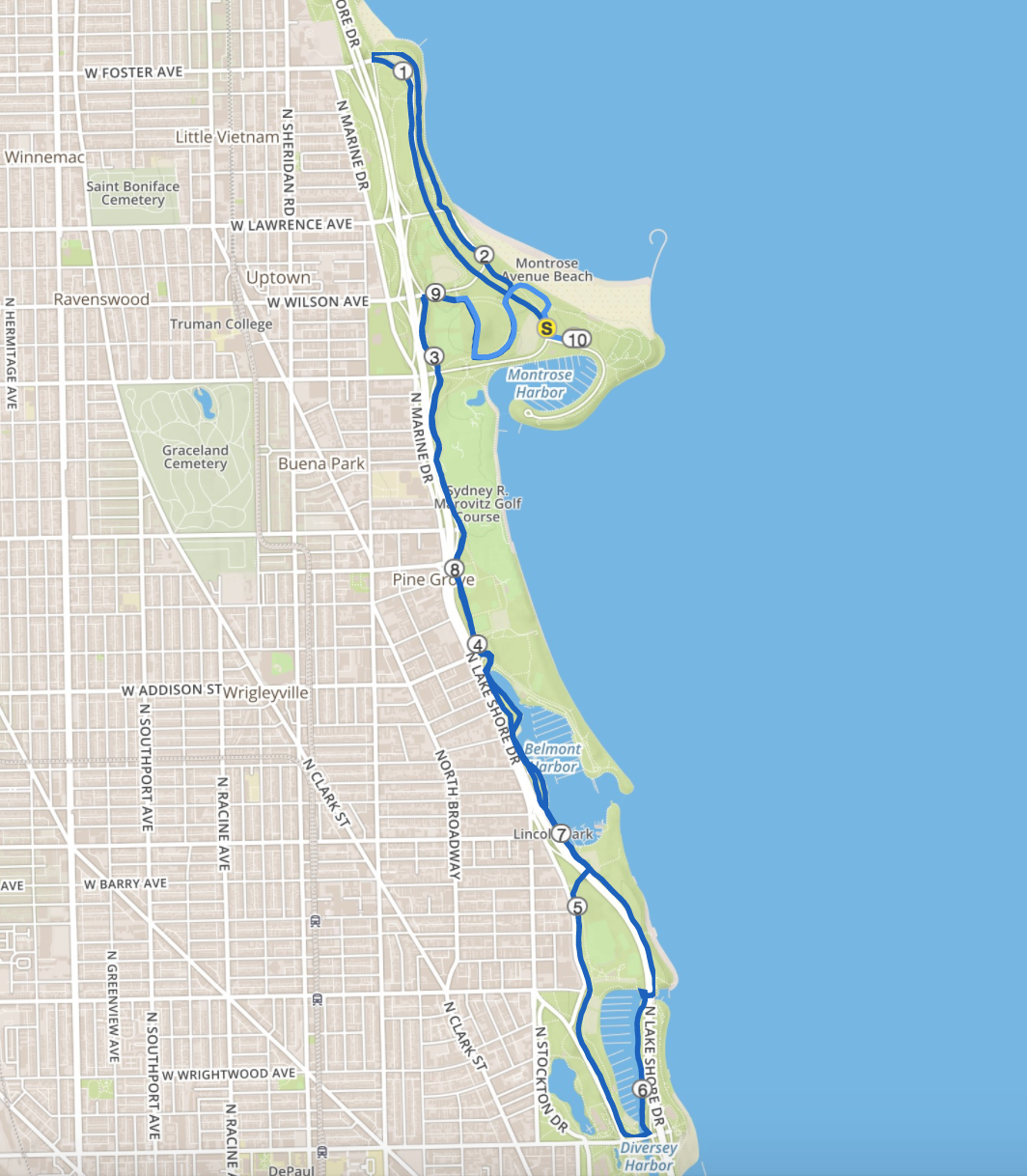 Here is the active.com site for the official race results.
Last year I finished with a 10:48' pace and a time of 1:48:01. This year I finished with a 10:15' pace and a time of 1:42:34. I'll take it!
This put me at
Overall: 937 of 1,270 (26.0% up from 20.7% last year)
Gender: 414 of 655 (36.7% up from 29.3%)
Age/gender group: 87 of 133 (34.6% up from 17.6%)
I am pretty slow in this race relative to the other fast CARA runners. I also "leveled-up" in my age/gender group, so that bump is partially do that selection bias.
But I ran great negative splits for my best 10 mile run yet.
---