This race was great. I had never done a fun run before. It was my first 5k and my first race since moving to Indy. I bought the Mrs. Claus package and got socks, arm warmers, and a tutu.
Race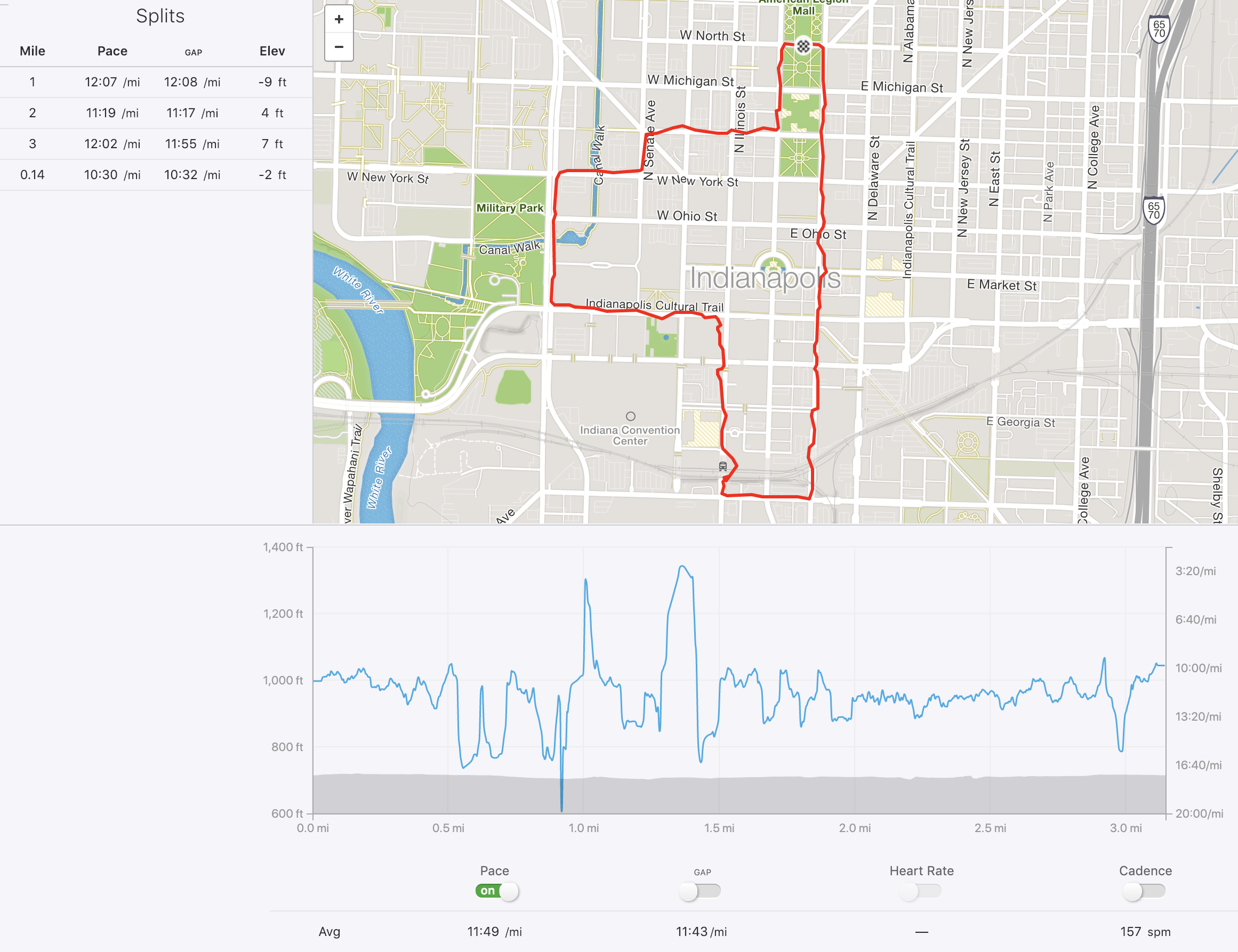 I did pretty poorly because I got sick again. I was hoping my first 5k would be a good race for me but maybe next time.
My time was a sad 37:01 for a 11:54 pace. At least I got under 12'.
Compared to the other runners, this put me at
Overall: 505 of 1270 (top 39.8%)
Gender: 311 of 903 (34.4%)
Age/gender group: 40 of 93 (43.0%)
I think a lot of people must have walked because I didn't do that bad compared to other people.
In short
Lots of fun! Will probably do next year (and hopefully better).
---