Ran my third half marathon over Labor Day weekend. This race was just a couple weeks before the Chicago Half Marathon, so I took it as my final almost peak week run.
About this race:
First half marathon race I ran by myself.
First real PR for the half.
First time I ran a race and saw famous athletes.
First race I ran with no beer at the end. WHAT THE HECK!?!?!? Women like beer, too.
Also first race I ran without getting a real medal- necklaces instead. Thought there were medals when I originally signed up, so was slightly bummed about that. But the necklaces are alright.
Swag
I signed up for this race pretty early (May) for $70.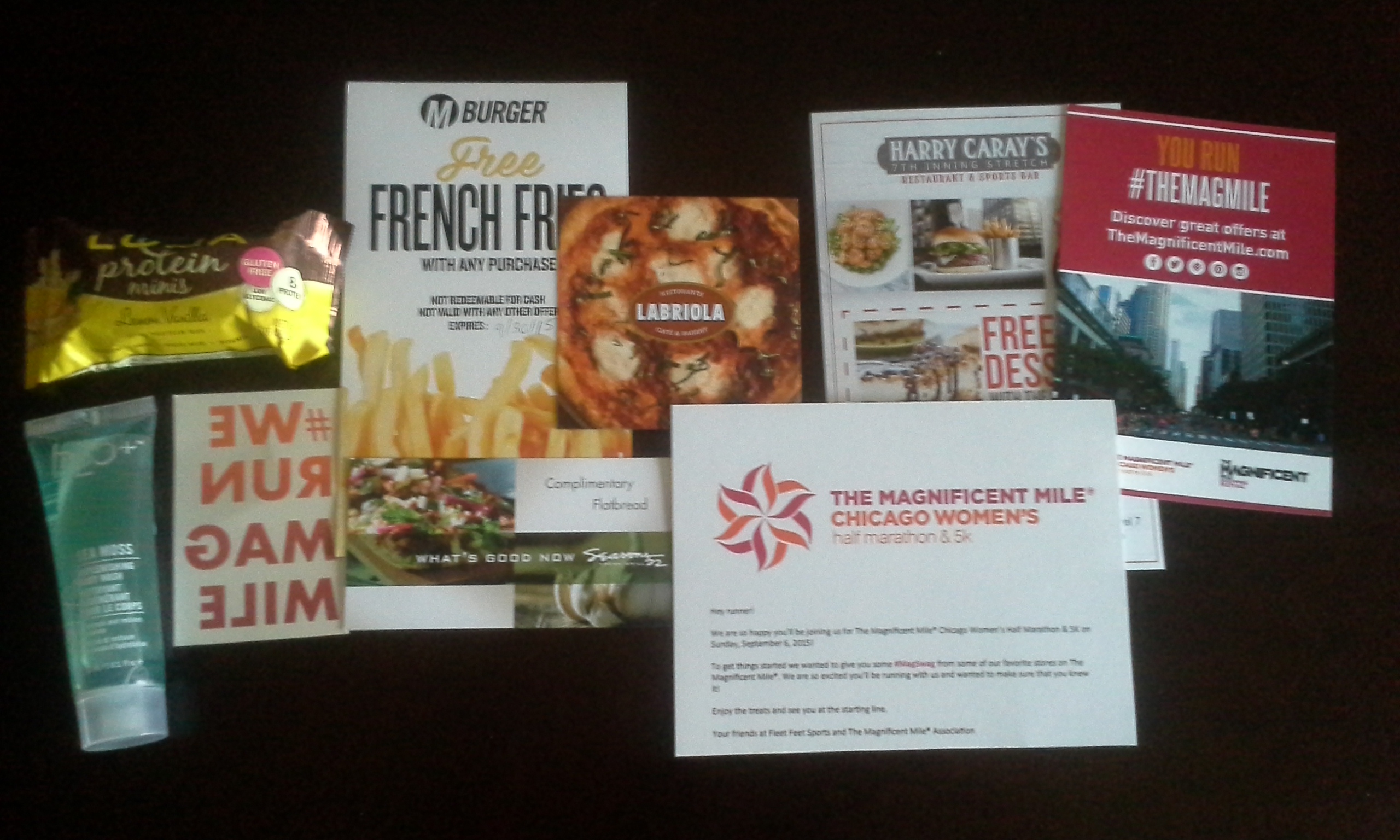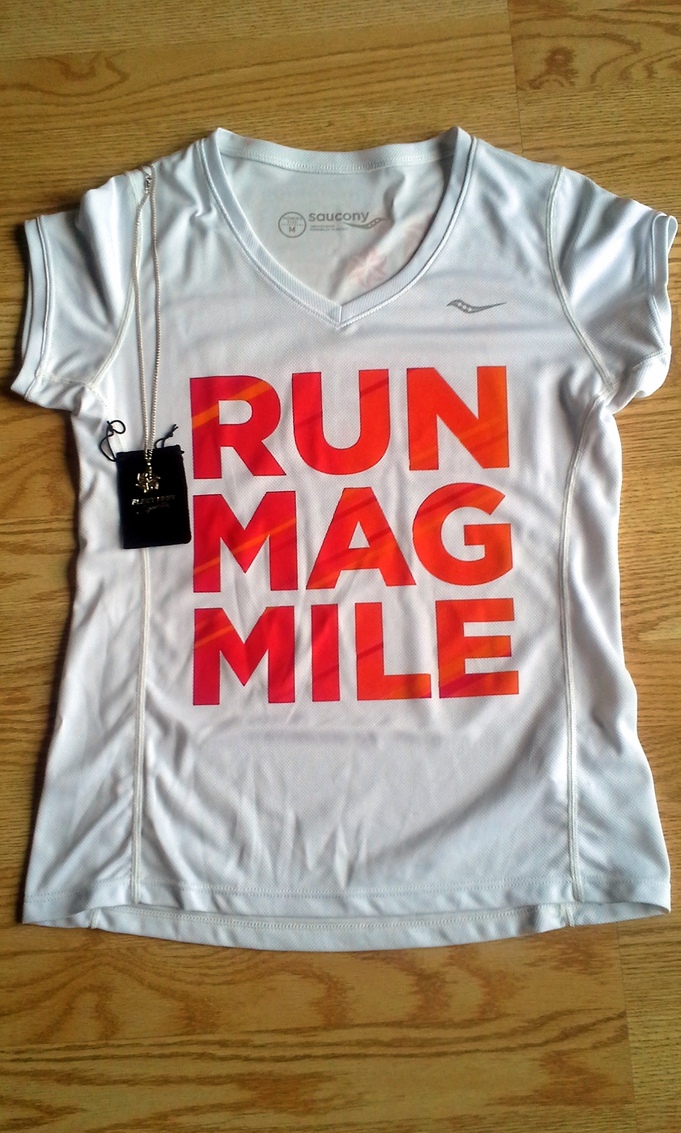 The expo for this race was pretty minimal - a few pop up tents in Pioneer Court downtown on Michigan right across the river. I didn't stay too long, just grabbed my packet.
Race
This was a much smaller race then I thought it would be. Less than 1,500 for the half and under 2,500 total (half + 5k). I guess that makes sense since it was all/mainly women. Since it was so small, everyone just started at the same time. The course was one of my favorites of the races I've done so far - following along the lake around the Shedd.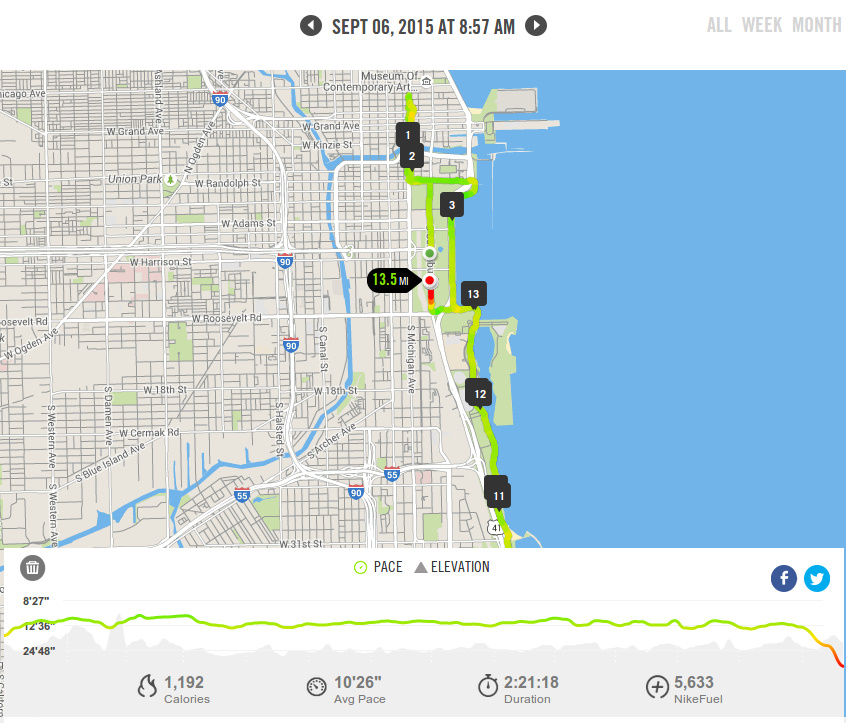 It got pretty hot by the end of it, but I'd been dousing myself with water and sticking ice in my shirt and hat. I took it pretty easy but felt good enough for a modest PR, woot. I also passed up two guys in pink tutus right near the end, which I just had to make myself do. I finished with an official finish time of 2:18:38, which put me at a 10:34' pace.
Compared to the other runners, I was
Overall: 603 of 1,491 (59.6%);
Gender: 571 of 1,426 (60.0%);
Age/gender group: 126 of 275 (54.2%);
Age grade: 47.46%; (I guess higher is better)
5k split: 33:54;
10k split: 1:05:50;
Afterwards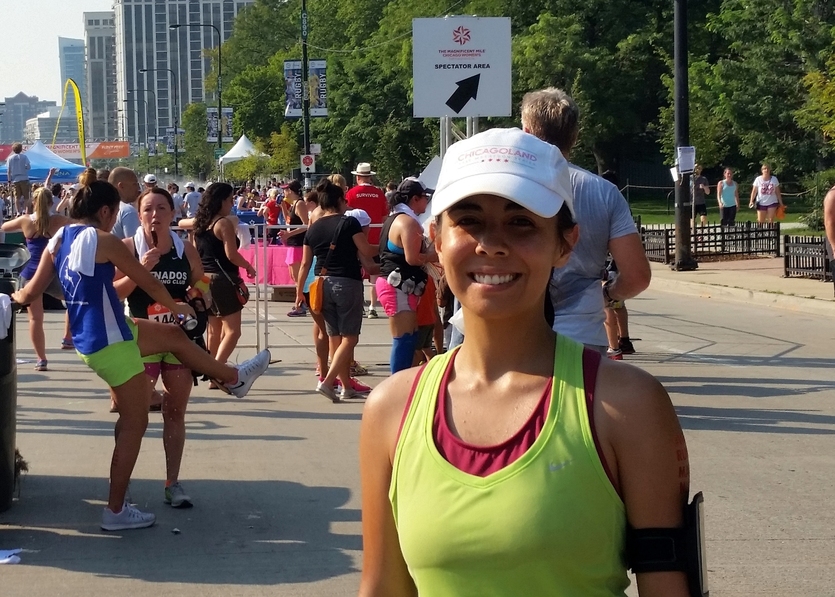 After the race I hung around to hear Lauren Fleshman and Summer Sanders(!!), brings back my Nickelodeon days). I had seen both of them on the course while running - I think Summer and I ran by each other at my ~7 mile and her ~10 mile mark. She finished in 1:45:29.
In short
Hot (unusually?), but nice smaller race with a pretty course. It was pretty pricey, but I like Fleet Feet events. Next year please have some BEER.
---